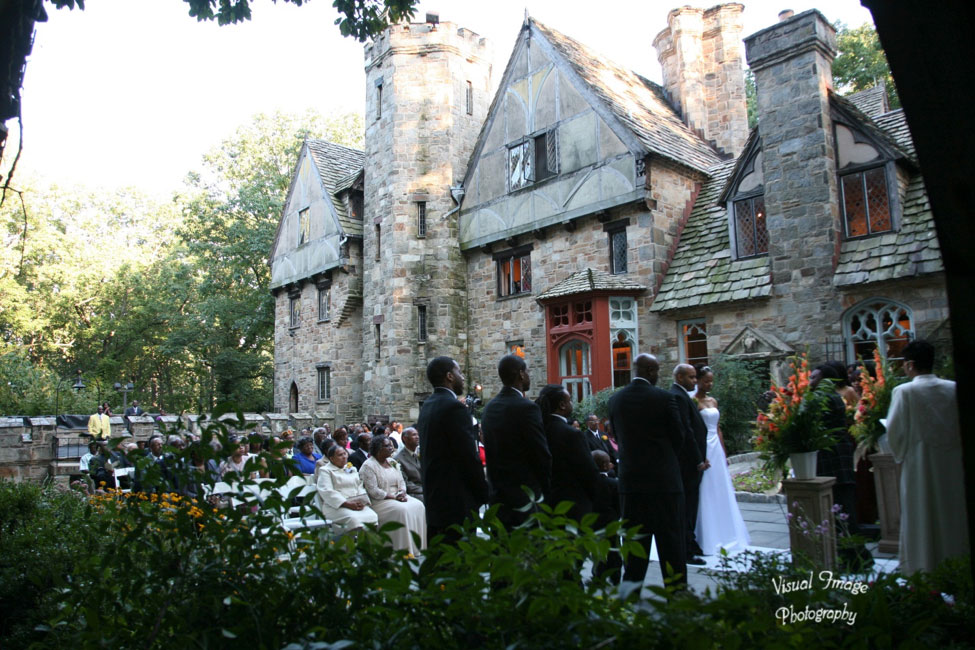 The Cloisters is the perfect place to host a wedding, birthday party, reception, corporate meeting, office retreat holiday party and more.
Events may be held inside or outside in the courtyard or the amphitheater. The rental period includes up to five hours for the event.
Fees are based on the day of the week; the month of the year; and the year itself. Premium months are March, April, May, June, September, October, and November. Non-Premium Months are July, August, December, January, and February.
Fees range from $4,000 for a Monday in a Non-Premium month to $7,000 for a Saturday in a Premium Month. Fees are subject to increase on holidays.
We only have one event per day, so the fee entitles you to exclusive use of the castle and the grounds for 10 hours, including:
An hour-long rehearsal;
three hours for set up;
five hours for the ceremony (if any) and reception; and
one hour for the caterer to clean up and for the renter, caterer, and any other vendors to remove their property, equipment, decorations, etc., and to depart. The length of the reception can be extended for an additional cost. Chairs and tables are available free of charge.
Maximum capacity is 150.
For more information:
Contact: Annie Applegarth
Phone: 410-821-7448
Toll Free: 1-888-330-9571
Fax: 410-823-7182
Email: aapplegarth@promotionandarts.org
---